Description
Wear diamonds your way with this vintage style diamond bar brooch crafted in luxurious 18ct yellow gold.

Featuring a round cut 0.20ct diamond placed on a dreamy flower mount and secured with eight sleek prongs, it's time for some old school charm.
Admire its sparkling diamond presence wherever you go.
Elegant with a retro-cool twist, this sleek piece is perfect  for adding a unique touch to any outfit.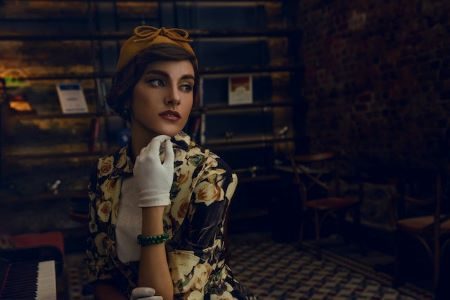 Timeless in style, the 18ct yellow gold metal never gets old and is also tarnish resistant.
Wear it on the lapel of your blazer and dress coat or jazz up your favourite winter dress or sweater – enjoy styling this sleek piece your way.
Just like sprinkling some fairy dust, expect the magic to happen when wearing.
Representing an enduring love, this unique brooch is also perfect for gifting.
Embrace golden moments.
Diamond Carat Weight: 0.20ct
Brooch Weight: 2.88g