Red Arrows Watches
Citizen Red Arrows watches are an ideal choice for aviation enthusiasts. These cutting-edge chronograph watches feature advanced technology made possible by Citizen's ingenious Eco-Drive range.
They are guaranteed to meet exacting requirements for precision and dependability, with modern features and classic styling.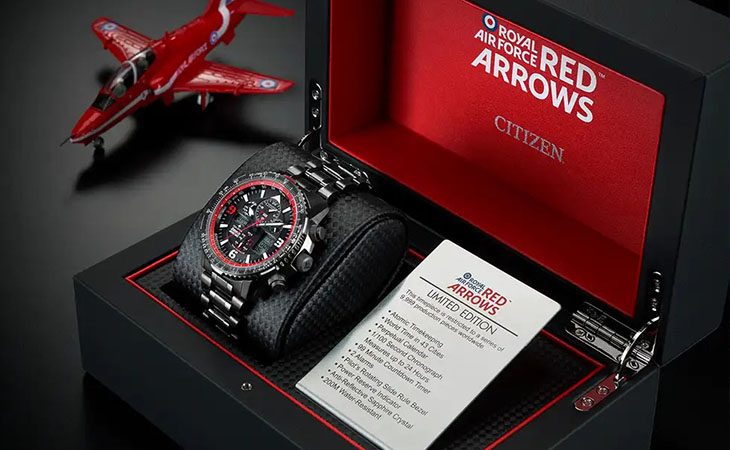 Check out our comprehensive Ultimate Watch Buyers Guide to help you choose the right watch for yourself or as a gift.