Description
Elevate your day when wearing this dreamy Green Chalcedony Ring crafted in warm 9ct yellow gold.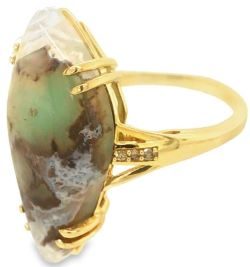 With eye-catching green hues and rich earth tones, it's a romantic look oozing vintage vibes.
Resembling a unique Marquise shape, the Green Chalcedony is placed North to South within a four double claw prong setting, accentuating its striking colours.
Gently sweeping, diamond set open shoulders complete an elegant ring to wear your way.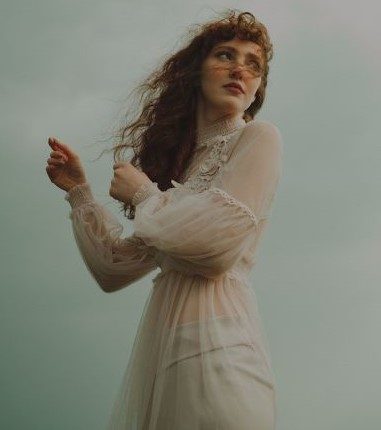 Green chalcedony, with its calming green hues is said to harmonise the mind, spirit and body, galvanising the confidence from within to work through any challenging situations whilst staying true to oneself.
Stone of Venus, it clears negative cobwebs, allowing for a positive mindset open to new possibilities.
A thoughtful gift to a loved one or treat for yourself, it's your time to shine.
Keep looking upwards bright one.
All our pre-owned jewellery is checked by our goldsmith before being polished.