Description
It's love at first sight with this eye-catching sapphire twist pendant crafted in warm 9ct yellow gold.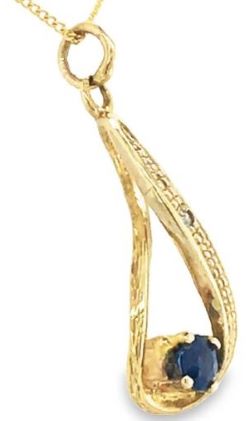 Featuring an openwork swirl design, an eye-catching round cut blue sapphire is secured within a cute four rounded prong setting for a dreamy look.
The open styling enables the rich blue hues of the sapphire to be fully appreciated from all sides when wearing whilst keeping the look light and carefree of spirit.
Enjoy the warm gold tones of the 9ct yellow gold setting, bringing a luxurious vibe to simply embrace.
Other charming touches include the textured detailing, creating a modernistic vibe with ring bail for versatile chain wearing depending on the look you want to create.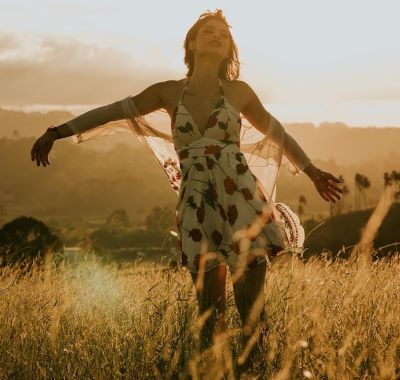 Loving and protective, blue sapphire is also soothing and calming of mind, so you will always feel wonderful when wearing.
Lucky birthstone for September and celebrating 5th Wedding Anniversaries, the Zodiac signs of  Taurus, Gemini, Virgo, Libra and Capricorn will benefit from its magical allure.
For those looking for that extra special something, then this a stylish and contemporary offering, perfect for gifting.
Lose yourself in the moment.
All our pre-owned jewellery is checked by our goldsmith before being polished.