Description
This dreamy amethyst pendant will have your head in a spin.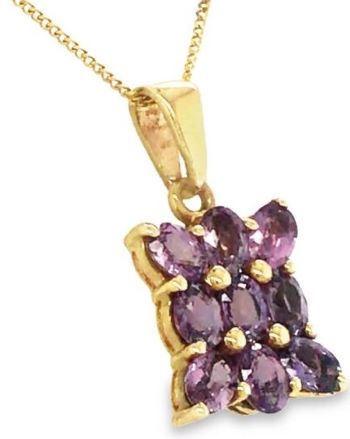 Crafted from warm 9ct yellow gold, it features nine oval cut amethyst gemstones set on three rows; their geometric outline softened by diagonally setting four amethysts on each corner of the pendant.
Their wonderful violet hues are accentuated when secured in a dainty rounded pronged setting, attracting a warm and graceful vibe, like that of a dainty butterfly.
Despite their open setting, amethysts are hard wearing with an enduring beauty, so they can safely be worn every day.
The cute pendant is suspended from a sweet, polished yellow gold bail, allowing the light to flow freely through.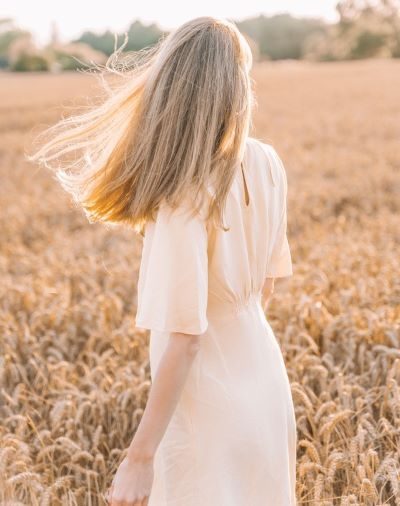 Calming and positive, amethyst encourages the wearer to be their best positive self, so you will always feel good when wearing.
Lucky birthstone for February and celebrating 6th Wedding Anniversaries, amethyst can be beneficial for all who are attracted to its energy and beauty.
A thoughtful and loving gift for someone special in your life.
Keep dancing in the sun bright one.
All our pre-owned jewellery is checked by our goldsmith before being polished when required.