Description
For those looking for something unique, then this dreamy Cat's Eye Chrysoberyl and Dimond Cluster ring is perfect for you.
Featuring oval Cat's Eye Chrysoberyl cut into a smooth cabochon and set east to west within a stunning platinum mount, it's both beautiful and hard to resist looking at.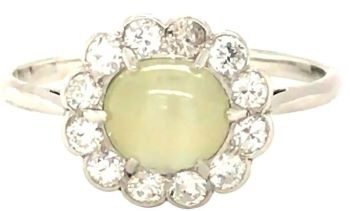 Featuring around 8.5 on the Mohs Hardness Scale, it is suitable for daily wear, alongside the forever diamonds and durable platinum.
Rare and beautiful, this hazy gemstone is milky in appearance, having a 'cat's eye' effect called chatoyancy running through the centre of the stone, drawing the wearer in with its mystical allure and charm.
The wonderful cabochon cut of the gemstone enables this phenomena to be seen, alerting the owner to its positive energies.
From the centre, the wearer can see the six dainty prongs further securing the gem and a diamond halo cluster with scalloped edges, creating a sweet flower design.
The platinum petal setting ensures the 12 forever diamonds are beautifully protected whilst accentuating the beauty of the Chrysoberyl.
A sleek platinum band with tapered shoulders completes an ultimately feminine ring oozing vintage vibes.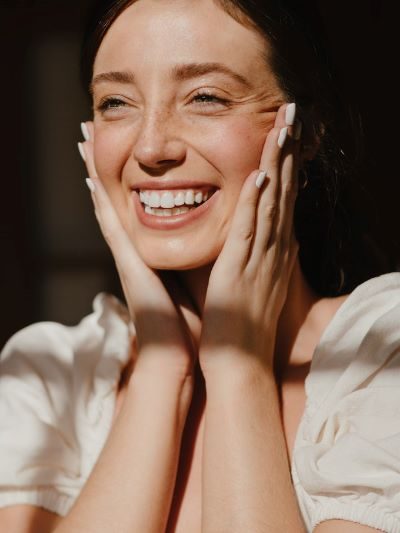 Protective and loving, cat's eye chrysoberyl attracts good vibes, bringing clarity of thought and confidence to the wearer.
Also excellent for those within a learning environment, there's a lot to love about this pretty stone. Elevate your mind and outfit today.
Enjoy the journey bright one.
Ring Finger Size M1/2
Total Ring Weight: 2.62g
All our pre-owned jewellery is checked by our goldsmith before being polished when required.