Description
It's always a beautiful day whenever wearing this 'feel-good' three stone orange topaz ring crafted in warm 9ct yellow gold.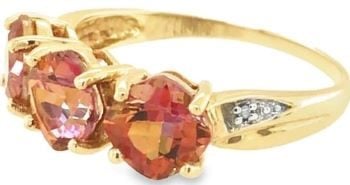 Featuring three offset cushion cut orange topaz gemstones, it's time to believe in the realization of your dreams, such is the positive vibes associated with this stone of happiness.
Each faceted topaz is individually secured with four rounded prongs in a pretty yellow gold basket setting, allowing the wearer to appreciate their rich orange hues, attracting a warmth and energy with irresistible appeal.
The ultimately feminine look continues through shimmering, graduated shoulders which are flanked with diamond accents on either side and nestled within a pretty beaded setting with delicate carved strokes, finishing with a dainty polished band.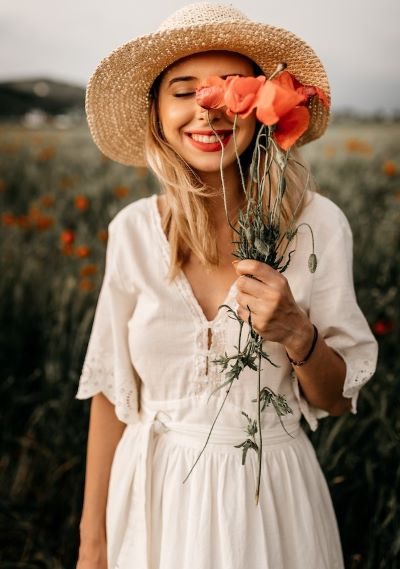 An energising and emotionally healing stone, orange topaz shines a special light on the Zodiac signs of Capricorn, Sagittarius and Scorpio, being ruled by the benevolent Jupiter and is the lucky birthstone for November.
Helping to boost confidence and self-belief, this gorgeous topaz ring makes a thoughtful gift for a loved one on life's journey.
Sending gifts of love, happiness and confidence your way, it's time to reach for the stars bright one.
Close your eyes and make a wish.
Ring Size: P (Please contact us for re-sizing details if required)
Ring Weight: 2.77g
All our pre-owned jewellery is checked by our goldsmith before being polished when required.