Description
Elevate your mind and outfit when wearing this eye-catching Green Chalcedony & Green Beryl Halo Pendant crafted from warm 9ct yellow gold.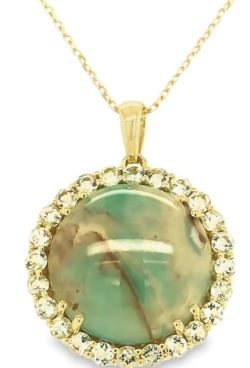 Featuring round cut and polished green chalcedony in a half bezel setting, its dreamy green and blue hues with rich earth tones, create a unique piece you will forever love wearing.
Beautifully secured with four double rounded prongs for peace of mind, the warm gold setting accentuates its hypnotic beauty and waxy lustre.
Smile when the colours of nature are highlighted with sparkling light green beryl forming a lovely halo surround.
Suspended from a golden, tapered bail with matching chain, it's an ultimately feminine look to take you anywhere.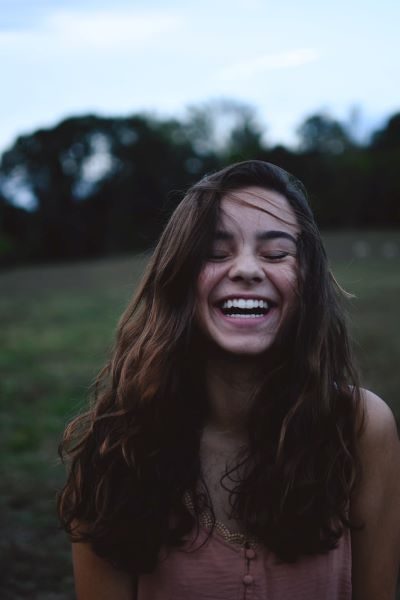 For beautiful spirits everywhere, its calming green hues are said to harmonise the mind, spirit and body, galvanising the confidence from within to work through any challenging situations whilst staying true to themselves.
Stone of Venus, green chalcedony is said to clear negative cobwebs, allowing for a positive mindset open to new possibilities.
Reinforcing this message of good vibes and positivity is the sparkling green beryl, bringing good luck and fun along the journey.
A thoughtful gift to a loved one or treat for yourself, it's your time to shine.
Enjoy the journey, bright one.
Total Pendant Weight: 5.49g
All our pre-owned jewellery is checked by our goldsmith before being polished.