Description
An exotic air surrounds the wearer of this eye-catching princess cut sapphire and 18ct yellow gold ring.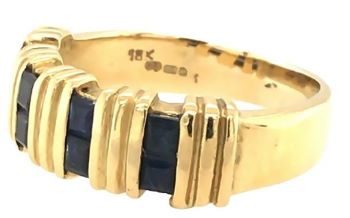 It can either be worn as a chic dress ring or alternative eternity ring, but always with style.
The front face of the ring features five double groove bars set north to south and interspaced with square shaped blue sapphire in rows of two, equalling ten lovely gemstones in total.
The slightly raised bars wonderfully protect each of the sapphires whilst enhancing their rich blue hues due to the luxurious polished yellow gold setting, each enhancing the beauty of the other.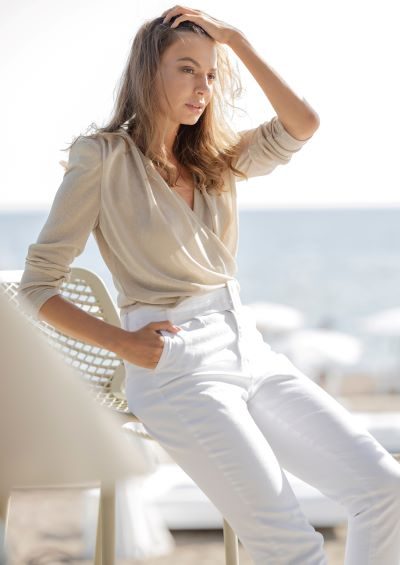 A bold polished ring shank with slightly tapered shoulders completes a ring of eye-catching beauty which is unique in character.
Loving and protective, sapphires also represent loyalty and strength, so you will always feel wonderful when wearing.
Perfect for gifting to someone special on September birthdays or celebrating 5th Wedding Anniversaries.
Embrace those loving vibes wrapped around you bright one.
Ring Size: N
Ring Weight: 8.09
All our pre-owned jewellery is checked by our goldsmith before being polished when required.