Description
It's like wearing a piece of sparkle heaven on the wrist, this sparkling rose gold watch has it all.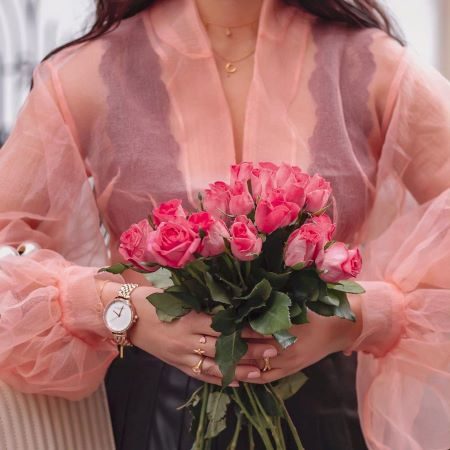 Featuring a soft blush rose gold toned 34mm case with crystal-encrusted bezel, it's a luxury look to take you effortlessly to evening.
Crafted from rose gold ion-plated stainless steel for enduring beauty, it's also a nod to the planet.
The glittering dial with classic Roman numerical hour markers brings added glam appeal whilst a cool link bracelet puts a contemporary twist on a romantic look.
For lovers of rose gold who like a modern twist, then this watch has it all.
Perfect for gifting.
Sweet dreams from the world of Olivia Burton.