Description
Keep shimmering with these dreamy GeoCUBE® white pearl earrings, creating elegance with a modern twist.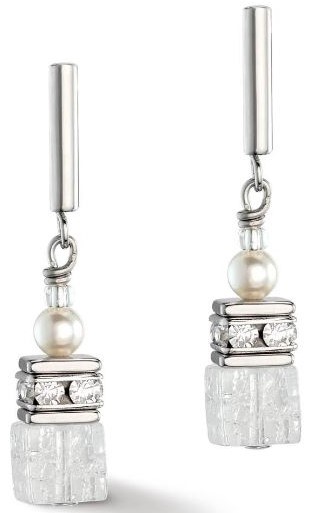 Perfect for modern romantics everywhere and ideal for those who want to wear pearls their way.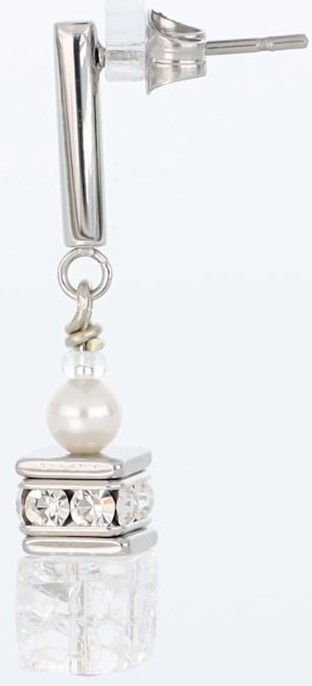 Old school charm meets sleek cubism, combining the best of both worlds for maximum impact.
Each drop stud earring features a wonderful Swarovski® Crystal Pearl, bringing a touch of old school romance whilst sleek silver toned bar and coil springs keep the GeoCUBE® vibe alive.
Renowned for their enduring beauty, these dainty pearls are happy to stay close to you all day and are resistant to perfume and chemicals.
Completing the magical look are sparkling white rhinestone rondelles and cubes of crackled white rock ice to melt anyone's heart.
Measuring 3.4cm in length, these are the perfect partner for those special moments in life.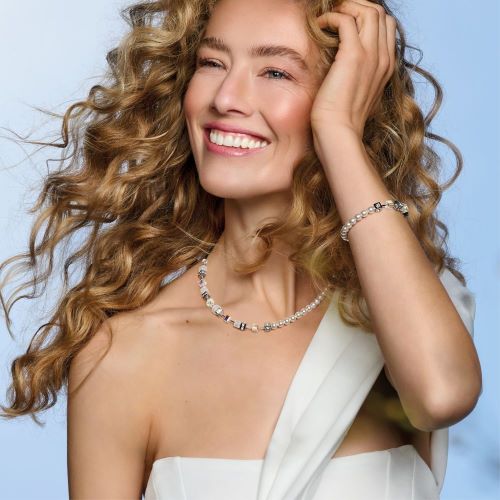 Keep dancing like the bright star you are.
Creating past and present beauty the Coeur De Lion way.
Inspired by the Bauhaus style of jewellery in the 1930's, the artisans in Germany have created the much loved GeoCUBE® collection, creating vintage vibes and elegance just for you.
Combining high quality industrial materials such as medical grade 316L stainless steel with exciting gemstones and classic Swarovski® Crystals, they have created pieces with clean geometric lines and colour palettes to suit all.