Description
A stylish Tree of Life bangle beautifully handcrafted from sterling silver and 9ct rose gold for a look to take you anywhere.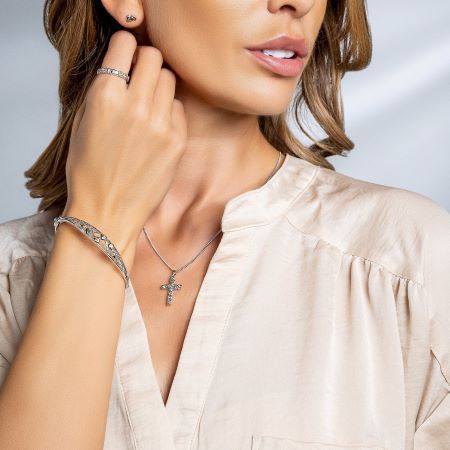 Featuring the iconic Tree of Life filigree with its heavenly mix of intertwining vines, leaves and berries, this lovely piece opens on a hinge secured by a side-sliding fastener and measures around 6.7" (17cm).
Containing rare Welsh rose gold, it's a forever treasure. Symbolising wisdom and growth, it's time to shine!
Enjoy the journey.
Circle of life
Clogau's iconic Tree of Life collection is described as a metaphor for the circle of life itself. New growth and beginnings evolve from the old, like the seasons of nature itself. Each piece of jewellery has its own story to tell. Let's begin…