Description
Uniquely designed sterling silver Cariad Heart bracelet containing rare Welsh 9ct rose gold from Clogau.
Crafted in an attractive Italian, Figaro style for a timeless and sleek look, the links are flattened into a unique pattern, with three shorter links interspaced by a larger, paperchain style one for enduring beauty.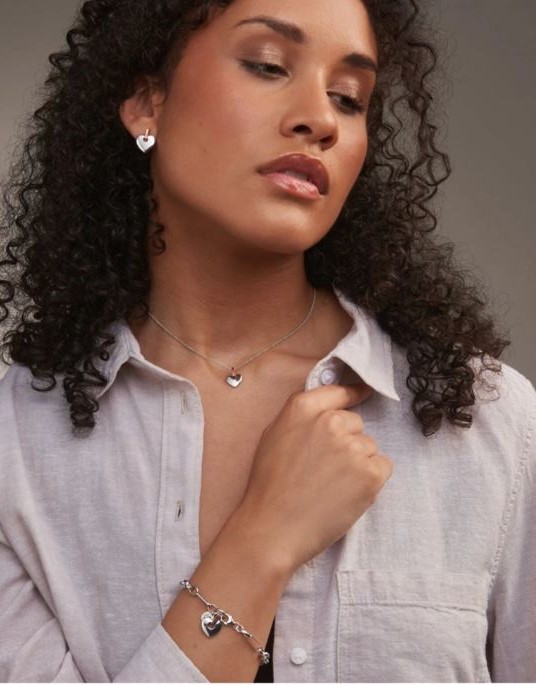 The open-work nature of this styling creates a bold yet flattering look, enhancing its shimmering silver tones when wearing and is secured with a solid lobster clasp
Ideal for everyday wear, this stylish bracelet measures 19cm around the wrist and showcases a cute heart-shaped Cariad charm with logo you will forever love to wear, whatever the season.
A gorgeous gift for someone special in your life.
Dw i mewn cariad. – I'm in love…. Lucky you.
The Clogau team have created this beautiful collection based on Cariad, meaning love in Welsh, with sweet heart shaped pieces you will adore. Containing rare Welsh gold, each is a forever treasure on its own. It's time to create your own love story… happy dreaming.