Description
Shimmering Clogau Celebration bangle to add a sparkling touch to any outfit.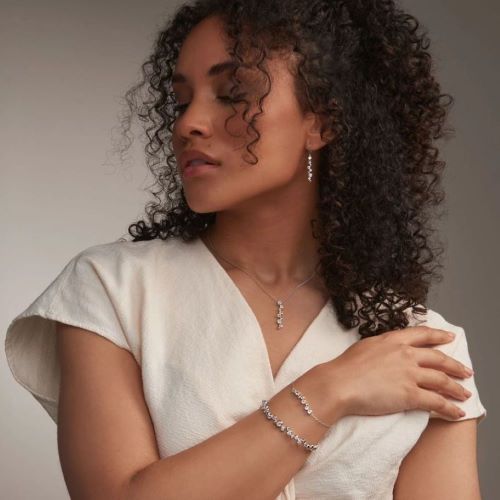 Crafted from sterling silver with 9ct rose gold containing rare Welsh gold, it's all about bubbles of laughter whenever wearing.
Featuring sparkling white topaz gemstones interspaced by dainty silver bubbles of delight, embrace those 'feel-good' moments of life.
Measuring around 18cm on the wrist, this magical bangle looks stunning whether worn solo or layered according to outfit and occasion.
Simply slip on and embrace the moment of celebration.
Living the life.
Clogau have drawn inspiration from the bubbles in a glass of champagne as we raise a toast with those we love. Contemporary and elegant, each piece is a story of our happy times.