Description
Lose yourself in the magic of this dreamy amethyst and diamond set horizontal pendant crafted in luxurious 18ct yellow gold.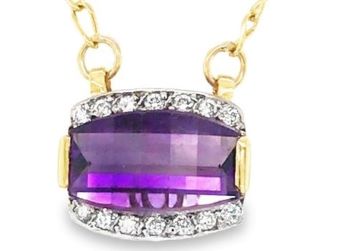 Suspended from a yellow gold tone chain with double bail, it's time to fall in love all over again.
Featuring a baguette cut amethyst pendant with cushioned sides, its rich violet hues are enhanced when placed in an east to west setting and adorned with fourteen round cut diamonds for sparkle heaven.
Other charming touches include the rich yellow gold step accents further illuminating the beauty of this ultimately feminine and graceful amethyst gemstone.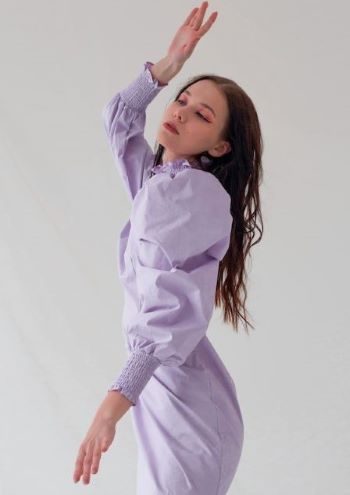 Loving and protective, amethyst radiates a positive and calming energy, so you will always feel good when wearing.
Stone of Jupiter, its generous spirit encourages the wearer to follow their dreams and be their best wonderful self.
Lucky birthstone for February, amethyst is perfect for celebrating 6th Wedding Anniversaries and is also beneficial for the Zodiac signs of Aquarius, Sagittarius, Pisces, Virgo and Capricorn.
For romantic spirits everywhere, this is an eye-catching pendant with magical appeal.
Enjoy the journey, bright one.
All our pre-owned jewellery is checked by our goldsmith before being polished when required.