Description
Dreamy Past Present Future Clogau inner charm pendant for romantics everywhere.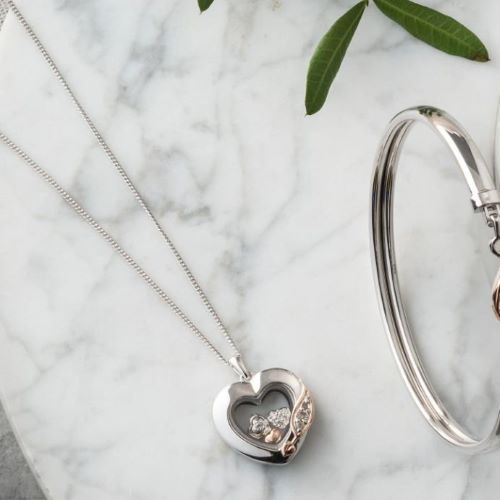 Crafted in sterling silver and warm 9ct rose gold, the heart shaped glass pendant features dainty love hearts dressed in silver, rose gold and white topaz for a sparkling outcome.
Further enhancing its romantic mood is a signature Tree of Life motif showing the way ahead.
Representing joy, hope and happiness through the journey of life, let this cute charm remind you to embrace the magical moments in life.
Suspended from a curb chain with a total length of 22″, it can also be worn at various lengths depending on the mood and look.
Perfect for gifting – who has your heart?
'You to me are everything.'
When all the pieces of love come together. We all have a past, present and future and the Clogau team have created this collection around this theme. Featuring rare Welsh gold and white topaz, each contemporary piece celebrates your love story. Happy dreaming….