Description
Sleek Past Present Future bangle crafted from sterling silver and rare Welsh 9ct rose gold from Clogau.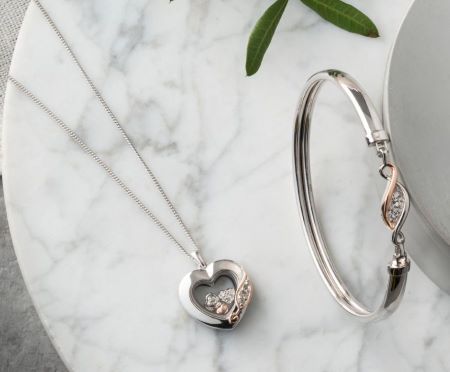 Featuring a romantic swirl motif set with three sparkling white round cut topaz gemstones, each represents a chapter in your love story.
Symbolising love and happiness, it's good vibes only.
With a simple hook and eye fastening, this stylish bracelet measures 17.5cm and makes for a stunning forever gift.
Don't ever change.
When all the pieces of love come together. We all have a past, present and future and the Clogau team have created this collection around this theme. Featuring rare Welsh gold and white topaz, each contemporary piece celebrates your love story.