Swarovski
Show Filters
Showing 1–32 of 54 results
Showing 1–32 of 54 results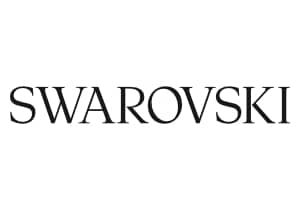 Swarovski is world-renowned for its sparkling crystals. The jewellery features a special type of glass that is made at high temperatures to form what is known as lead crystal. It is cut to perfection, creating its trademark sparkle.
Swarovski also offers a wide range of collectable crystal figurines, special edition pieces featuring characters from Star Wars & Disney, and even personalised jewellery. Whether you're looking for a show-stopping necklace or a pair of glitzy earrings, Swarovski has something to suit every taste.
With such a wide range of designs on offer, you're sure to find the perfect piece of jewellery to add a touch of luxury to your life!