Description
Celebrate love and life with this romantic ruby and diamond carved ring crafted in 9ct yellow gold.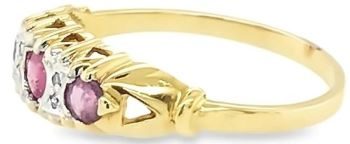 Featuring three round cut rubies of graduated size nestled within a pretty boat shape, it's a classic look for romantic spirits everywhere.
Their rich red and pink hues are enhanced when the central ruby is flanked with two sparkling round cut white diamonds on either side, keeping the look light and carefree.
Other charming touches include the triangular open accents on the gallery and split shoulders leading to a polished warm gold band for a comfort fit.
Passionate and warm, the soft pink undertones attract an ultimately feminine look in keeping with these stones of fire.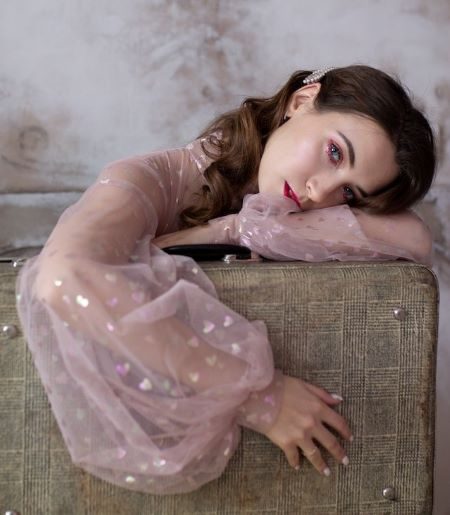 Loving and protective, rubies are perfect for those celebrating 15th Wedding Anniversaries, bringing gifts of happiness and passion to the wearer.
Give a lucky nod to those with July birthdays alongside the fire signs of Leo, Aries, Scorpio and Sagittarius being drawn into the magical world of the ruby.
Happy days.
Ring Size: P (Contact us for sizing details if required.)
Ring Weight: 1.77g
All our pre-owned jewellery is checked by our goldsmith before being polished when required.