Description
Attracting warm vintage vibes is this eye-catching fire opal and black diamond ring crafted in 9ct rose gold.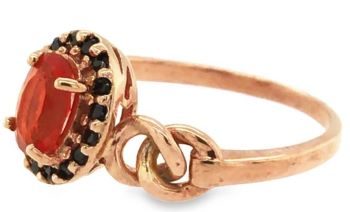 Designed as an elegant oval shape and set north to south, this fire opal will set your heart alight.
Secured with 4 prongs, it's scintillating orange red hues are enhanced when framed with a halo of round cut black diamonds set with 9ct rose gold for a striking look, ideal for romantic spirits everywhere.
The pretty openwork collet keeps the look light and carefree, allowing the wearer to appreciate the inner fire of the opal.
The fire opal helps us to keep striving forwards with black diamonds providing courage along the way.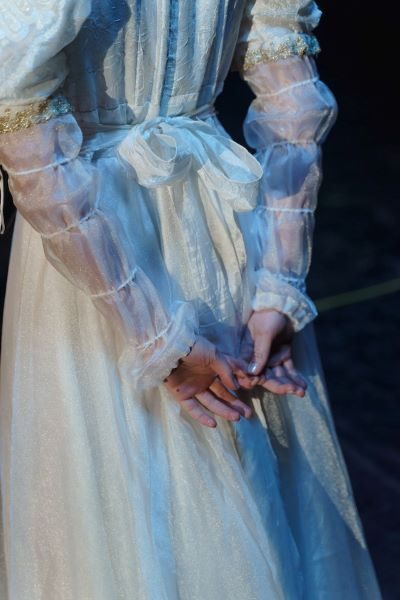 Charming touches include the double open knot shoulders representing a lovers connection and simple rose gold band, keeping the look both romantic and feminine.
Its vintage styling makes it perfect for those looking for something unique yet fun to wear.
Wear in all seasons and be your best wonderful self.
Perfect for gifting, opals are lucky birthstones for October birthdays and celebrating 14th Wedding Anniversaries.
Keep dancing your best dance.
Ring Size: N
Ring Weight: 2.8g
All our pre-owned jewellery is checked by our goldsmith before being polished when required.