Pandora
Show Filters
Showing 1–32 of 157 results
Showing 1–32 of 157 results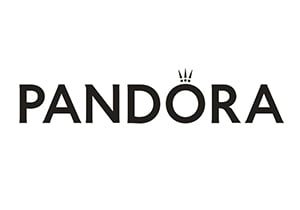 Pandora is a jewellery brand that is best known for their Pandora charms. These charms are small, decorative pieces that can be added to bracelets, necklaces, and other jewellery. Pandora also sells complete bracelets, as well as rings and other jewellery.
One of the most popular concepts is the "Pandora build a bracelet" feature, which allows customers to select their own charms and create a unique piece of jewellery. Pandora's charms and jewellery are made from a variety of materials, including Sterling silver, 14K gold, and Murano glass.
The company offers a wide range of designs, and new charms are released on a regular basis. Whether you're looking for a special gift or a treat for yourself, Pandora's charms and jewellery are sure to please.