Description
Cute silver Clogau Kiss pendant to shine with.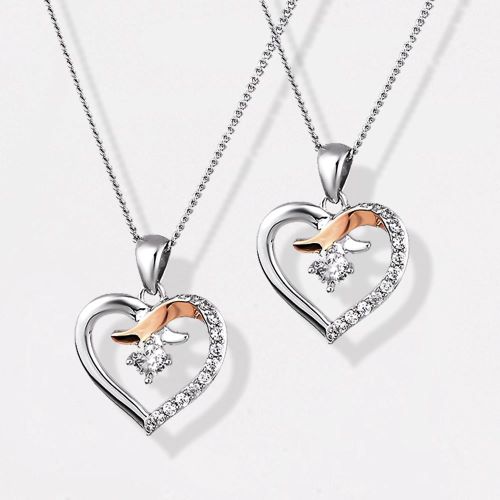 Crafted from polished sterling silver for enduring beauty, let your eyes be mesmerised by the dreamy open heart shaped pendant embracing a round cut white zircon gemstone in the centre.
A sweep of white zircon gemstones further enhances its sparkling beauty whilst a sprinkling of rare Welsh gold brings a warm nostalgic touch to feel good about.
Banishing negative vibes and attracting positive ones, the magic of white zircon comes alive when wearing.
A strong yet dainty curb chain of 22″, brings a versatile fit, with jump rings at 18″ and 20″ for mixing and matching according to outfit.
Celebrate a sweet love with a gift to remember.
'Dw i mewn cariad'. – (I'm in love.)
Lucky you.
The Clogau team get their inspiration for this collection from a simple kiss. A kiss can mean many things. 'Hello', 'Goodbye', 'I love you' and everything in between.