Description
This sweet Clogau honey bee lock necklace is a forever treasure.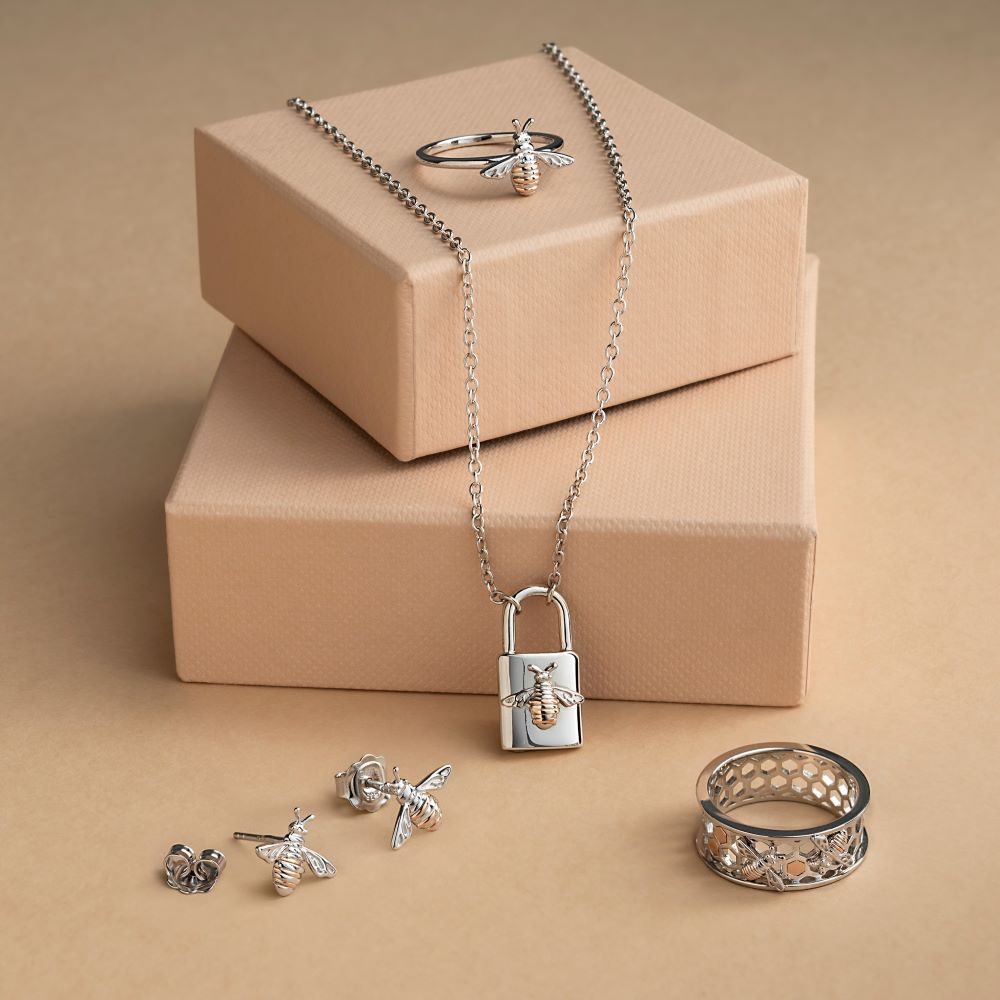 Featuring a delicately illustrated 3D honeybee with wings outstretched, it's time to shine.
Beautifully crafted from sterling silver and rare Welsh gold, the shimmering padlock is suspended from a pretty 18" trace chain and symbolises the protection of that which is precious to us.
Whether worn solo or layered, style your way – it's your story.
As bringers of luck and happiness, keep this sweet bee close to you all day.
Who has the key to your heart?
Seen as symbols of wealth, good luck and prosperity since ancient times, always take time to appreciate the wonderful honeybee. As top pollinators, our superhero bee makes this precious world a better place to live in, so wish our sweet bee well on the journey ahead.