Description
Elevate your daily wardrobe with this ultimately stylish skeleton timepiece from the GREENWICH collection from Rotary.
Featuring a polished 42mm stainless steel casing housing a stunning blue and silver skeleton automatic dial, it's time to stand out from the crowd.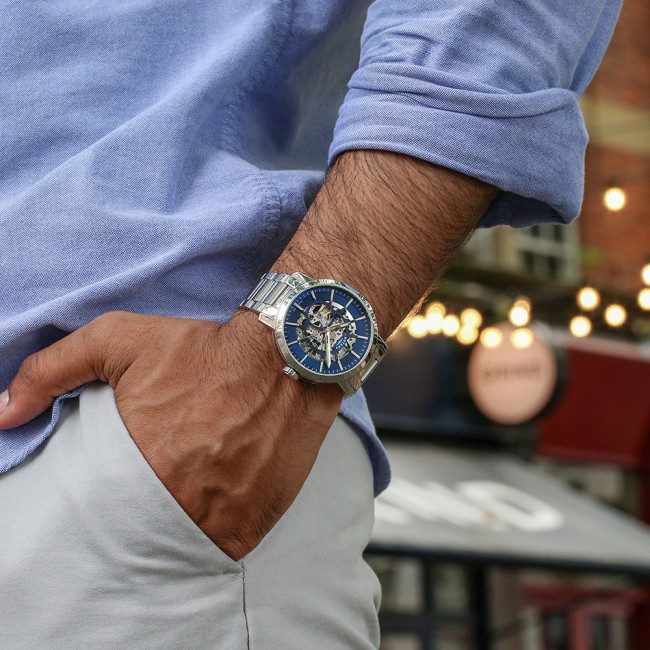 The sleek baton hour markers with internal minute tracker keep the look sleek with a double wheel inlay effectively highlighting its inner mechanicals.
Protected by tough sapphire crystal, it also offers superior scratch-resistance for enduring beauty.
There just time to wrap the smooth three-link bracelet strap around the wrist and go.
Perfect for gifting, it's easy to stand out in the crowd with this stunner on your wrist.
Just roll up your sleeves and smile – looking good with minimum effort. You know you've got it.
An attractive watch for all seasons.
Happy days lucky wearer.