Description
A classic look which is forever fashionable, this stylish diamond tennis bracelet will elevate any outfit.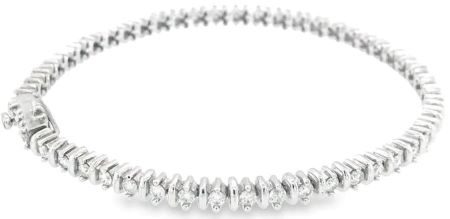 Featuring round, brilliant cut diamonds secured within a bezel setting and further supported by two prongs styled North to South, it's all about creating sparkle heaven.
Each diamond is accented with shimmering white gold links, further accentuating their icy beauty.
The sleek 9ct white gold setting keeps the look sophisticated whilst a discrete box clasp ensures this lovely bracelet stays close to you at all times.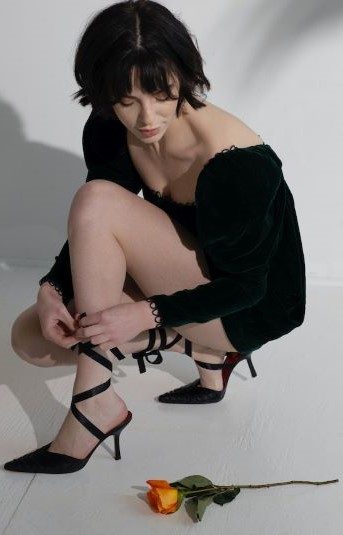 Style your way.
Whether wearing as a statement bracelet or layering up, it's a stunning outcome.
Measuring around 19cm , it's time to slip on the wrist for a lunch date or take effortlessly to evening.
Representing an enduring love, this stunning diamond bracelet is perfect for gifting to a loved one and will add a magical touch to a memorable occasion.
Whether celebrating an April birthday or marking a new chapter in your love story, diamonds are forever – but why wait.
P.S. A gorgeous diamond gift for a 10th Wedding Anniversary and also auspicious for the Zodiac signs of Taurus, Gemini, Virgo, Capricorn, Libra and Aquarius – it's all about you.
Happy days.
Bracelet Weight: 11.99g
Size: 7.5″/19cm
All our pre-owned jewellery is checked by our goldsmith before being polished