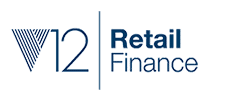 You don't have to wait to save up for that extra special something, you can spread the cost with low monthly repayments using our finance options! We just ask for a minimum 10% deposit for any finance deal you choose.
Use the finance calculator on the item you're wanting to buy to see which offer works best.
Add the item to your basket and proceed to the checkout.
Choose your preferred finance option, deposit and length of repayments.
Using our regulated third-party provider V12 Retail Finance a credit check will be run. You'll then be required to secure your purchase with the minimum 10% deposit agreed and digitally sign the necessary documentation.
The value of your order must be a minimum of £395. No discounts or offers can be applied to your finance deal – Finance is only available on Fully Priced items.
Credit is authorised via regulated provider V12 Retail Finance. We offer Interest Free Finance options on items up to £1999 for a term of 18 months.
For anything that costs £2000 and above we can offer a Classic Credit of 9.9% APR starting at a 24 month period.
For an example of different payment options, see the table below;